It is common knowledge that great lighting in workplaces (and just about any space, really) is an absolute must. Lighting does a lot more than just accentuate well-designed interiors. Research has shown that workplace design can affect productivity and creativity either positively or negatively. Lighting happens to be one of the important elements which when pieced together, make for an uplifting and enabling work environment.
Not a lot of people have come to see lighting beyond just the necessity paradigm, to how it can actually affect your productivity, health and wellness in general- and that's why we're here. Lighting design in itself is actually a very technical process and going through all the available literature online might leave you feeling overwhelmed. This is why we have taken the time to go through some key studies on the subject and present this short guide so you know just where to start and all the most important changes to make: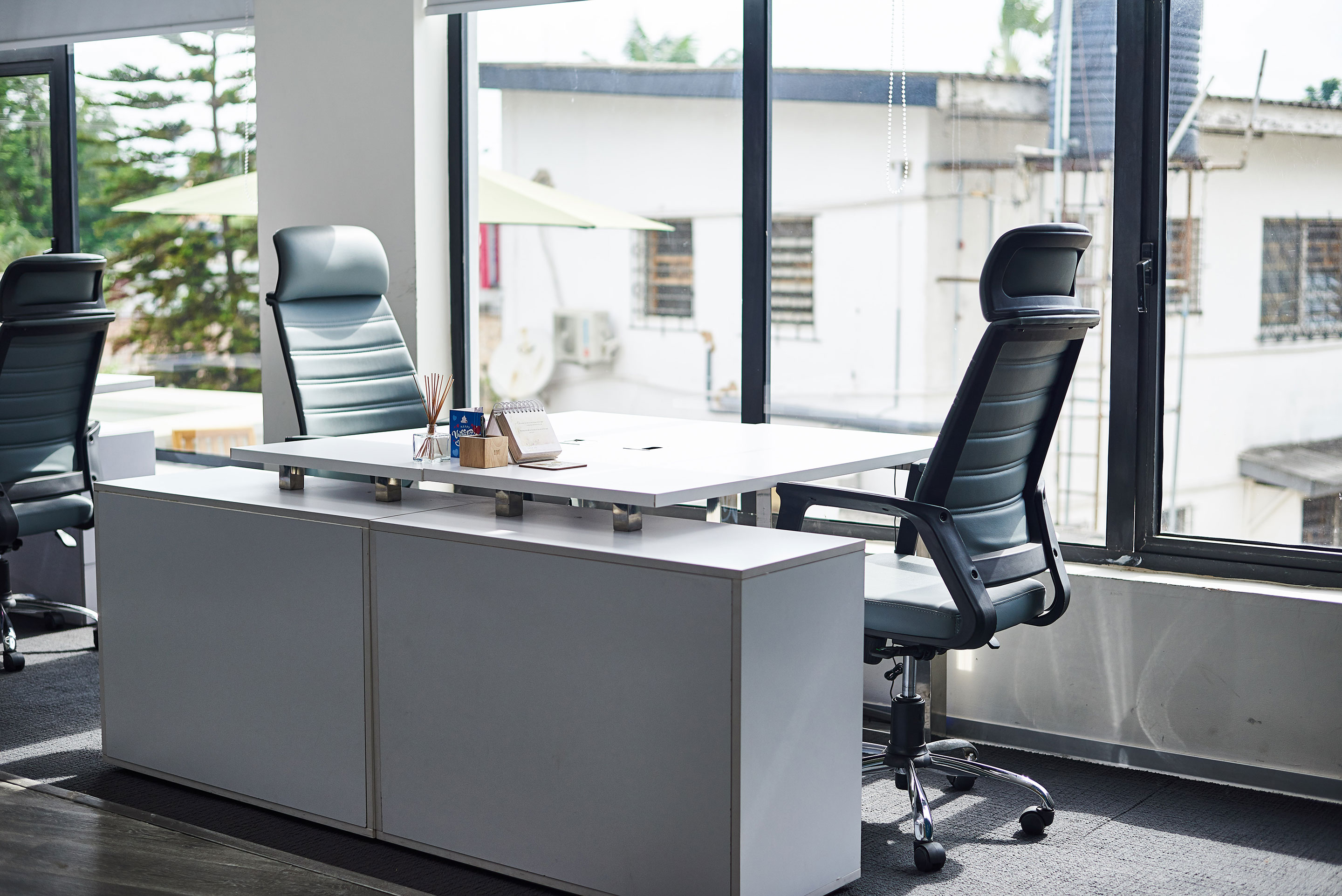 Think windows!
The first and best place to begin when improving your office lighting design is always with natural light. Exposure to natural light not only affects how well you see, but it also affects the quality of sleep you get and has been proven to boost moods, energy levels and hormonal balance. Great natural lighting also reduces absenteeism due to illnesses and fatigue.
How the windows are 'treated' is also important. We suggest installing a great set of aluminium mini blinds, zebra blinds, faux wood blinds or roller shades in tones that complement the colour scheme and décor of your office.
Also, window seats and access to outdoor spaces are another great, unconventional way to incorporate natural lighting into your office design.
Don't have a lot of windows? Consider skylights!
It doesn't have to be the large, central, atrium-like kind. You can have several 'pockets of light' at different spots as seen in the image above.
You have to factor maintenance costs into the equation, however. You don't want people asking what those "dark brown squares" are. Clerestory windows are also a great way to get more sunlight into your spaces.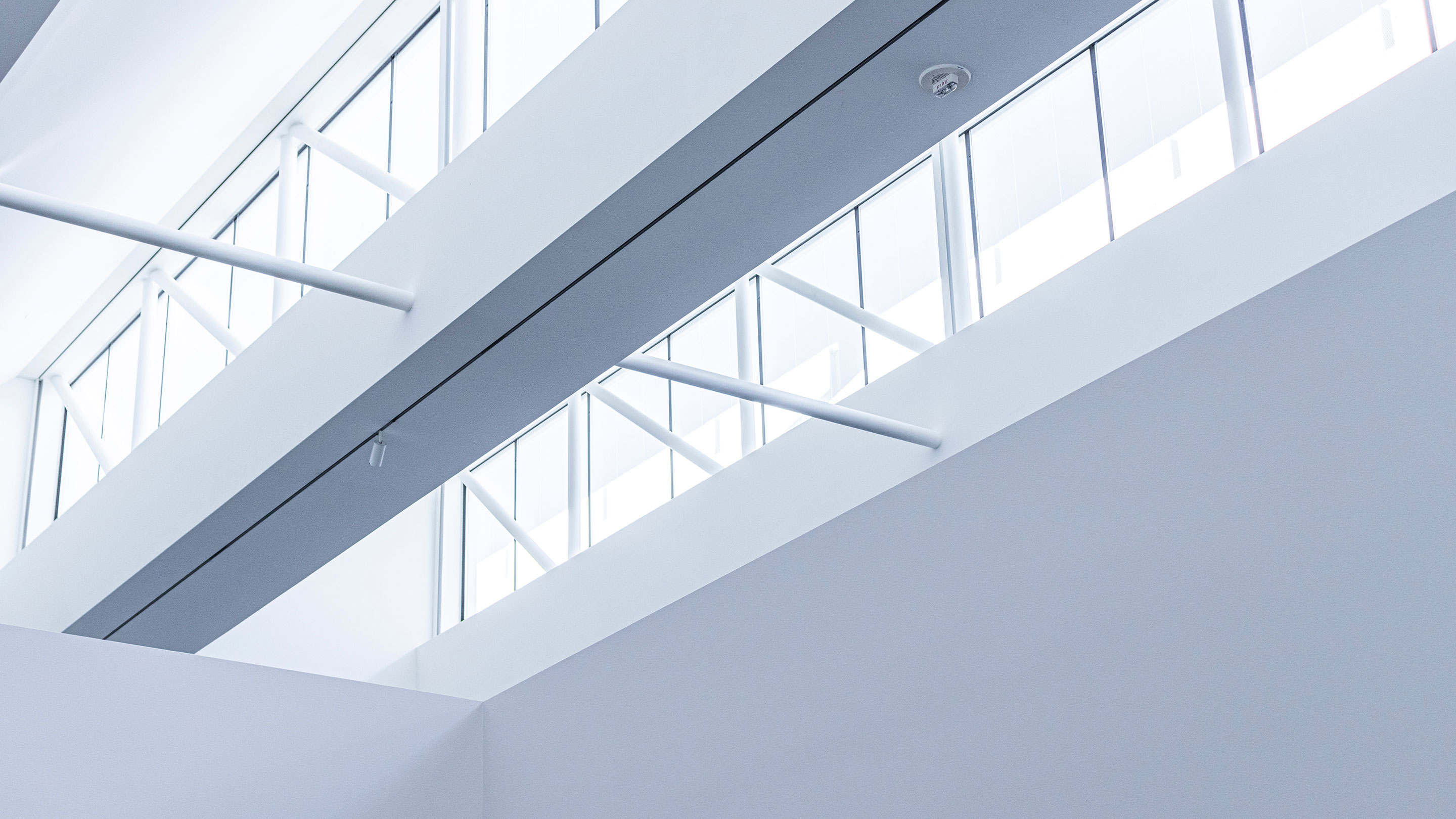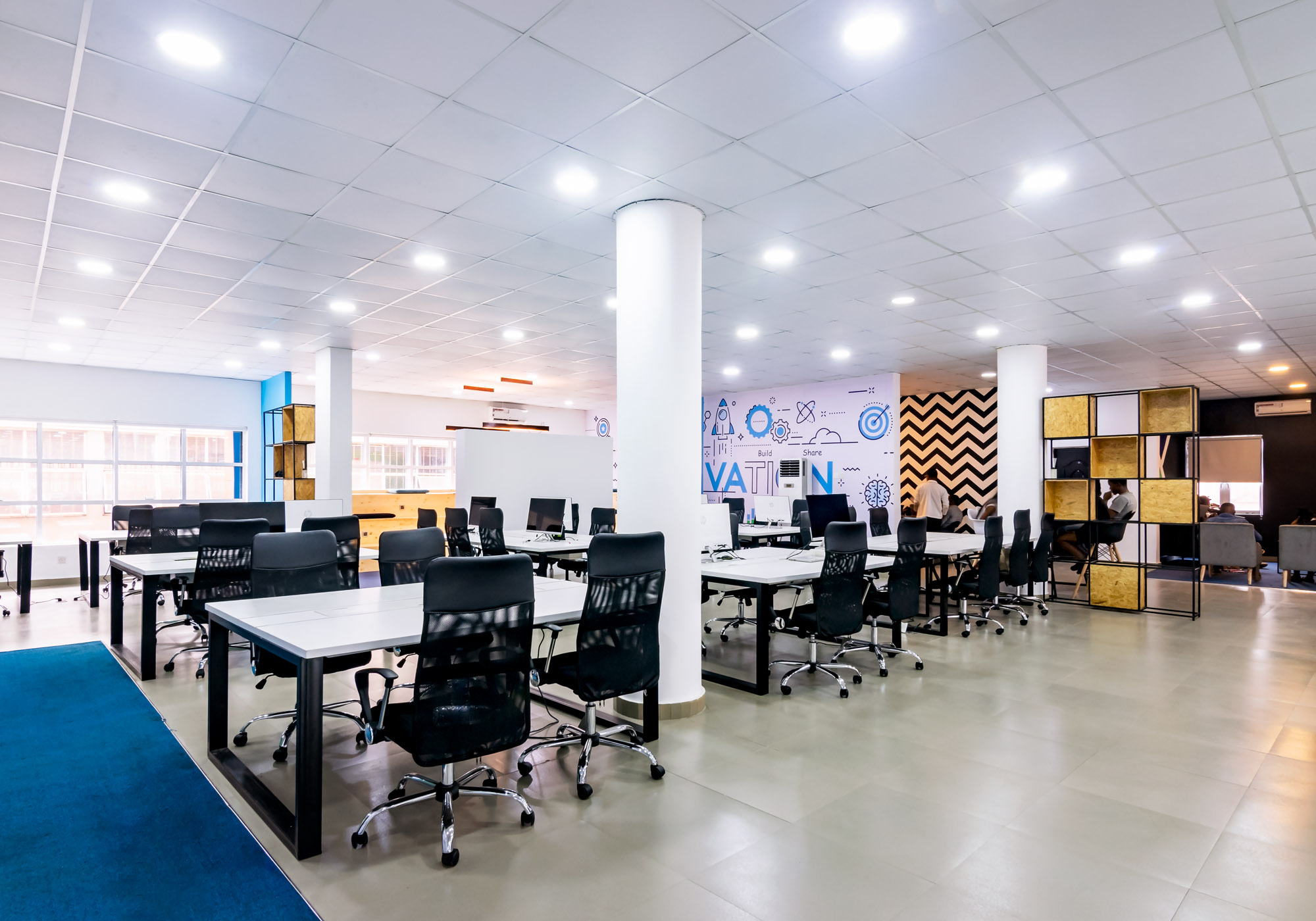 Artificial Lighting
Light fixtures aren't just something you tick off your installations list. There are a lot of factors you need to consider when choosing wall, ceiling, desk and even floor lighting such as the seating arrangements and the position of worktops and monitors, as well as the types/ number/ positioning of fixtures that would be most appropriate for the kind of work being done.
One more reason you need to pay more attention to the type of lighting you choose is glare. You know that annoying lighting effect that makes you so uncomfortable you have to squint or place your hand over your eyes to provide some shade? Yes.
Glare can cause headaches and eye strain. This is another big reason to take extra care when choosing light fixtures for your workplace.
Here are a few points to help guide your decision: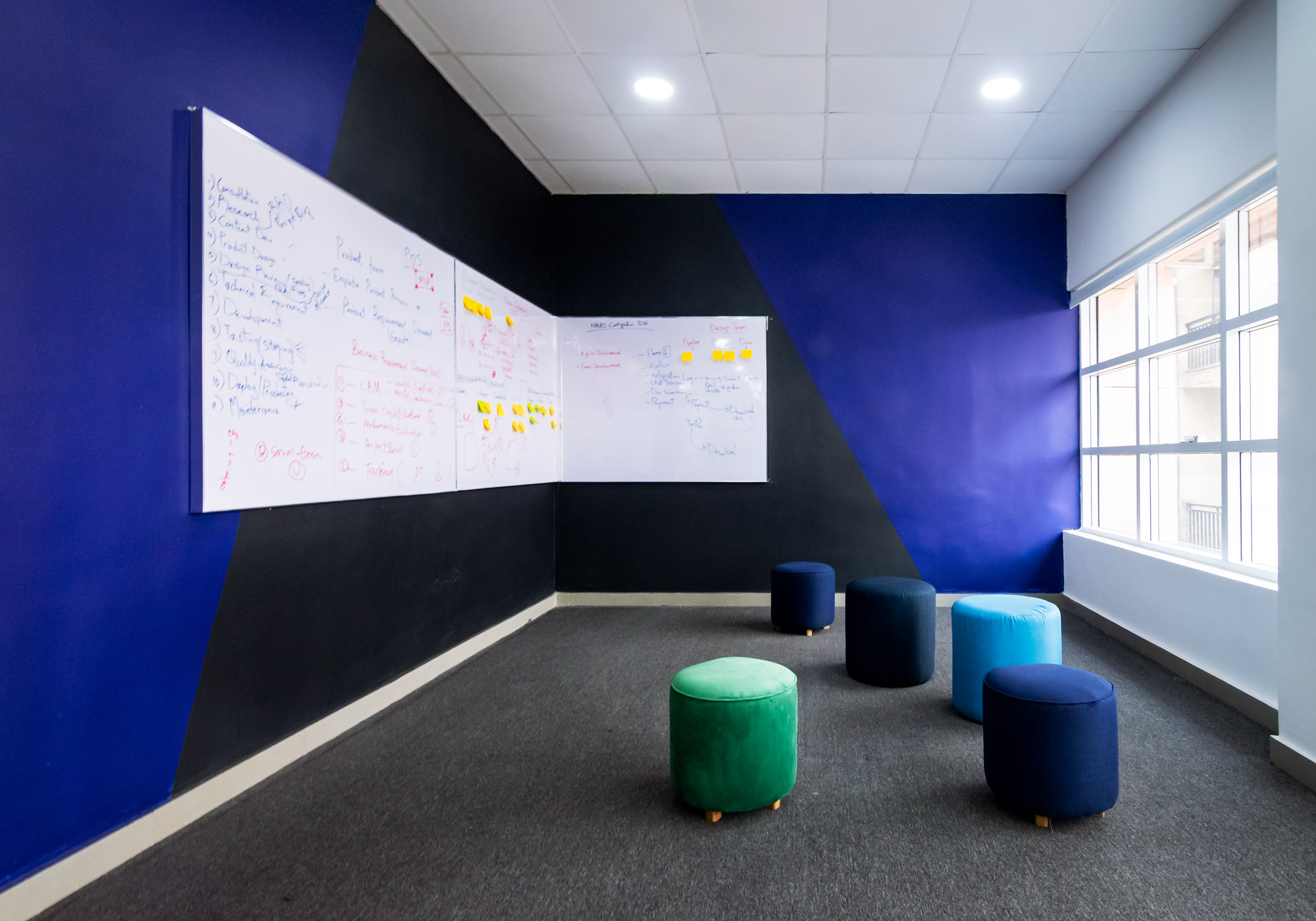 1. LED vs Fluorescent Lights: Fluorescent and LED lighting are both energy-efficient lighting options. Fluorescent lights emit lower amounts of heat than more traditional incandescent lights, but LED lights do not emit heat at all. One disadvantage of fluorescent lighting as compared to LED lights is its use of mercury, which makes it less environmentally friendly. LED lights tend to be more expensive but are known to outlast other lighting sources quite significantly.
2. Desk/task lighting: Flexibility is a huge word in workplace design these days. While employers can consider creating 'different lighting scenes' within the same workplace, another great way to accommodate different preferences under the same roof is to provide task or desk lighting which can be adjusted in terms of intensity, height and even warmth.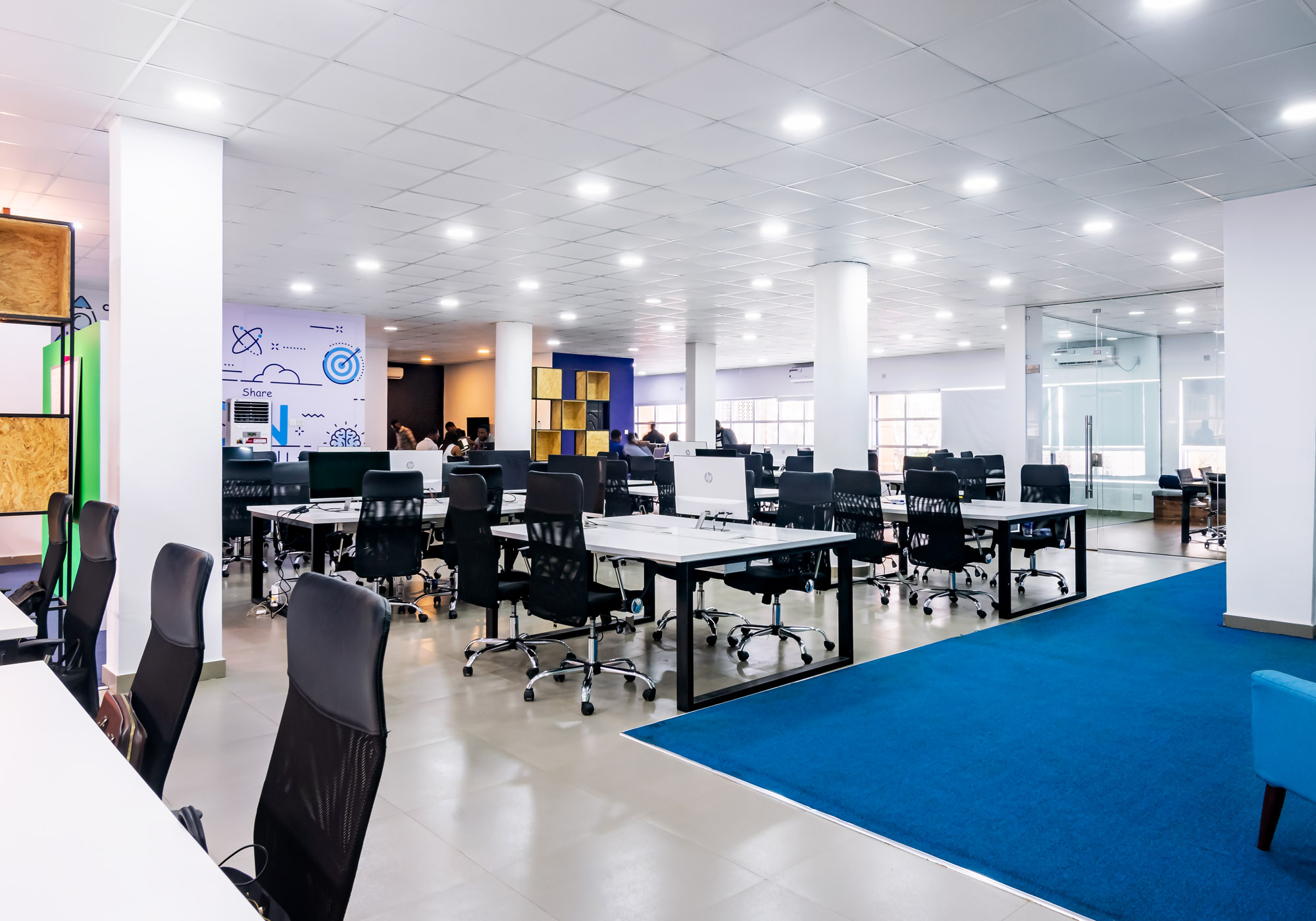 3. Positioning: First, study the office layout and plan properly. Ensure that overhead lights are not overly bright and that they are not placed directly above worktops unless they are small in size. You can also consider placing corrective lighting near computer screens to avoid glare and visual discomfort.