"Never doubt that a small group of thoughtful, committed citizens can change the world. Indeed, it is the only thing that ever has."
- Margaret Mead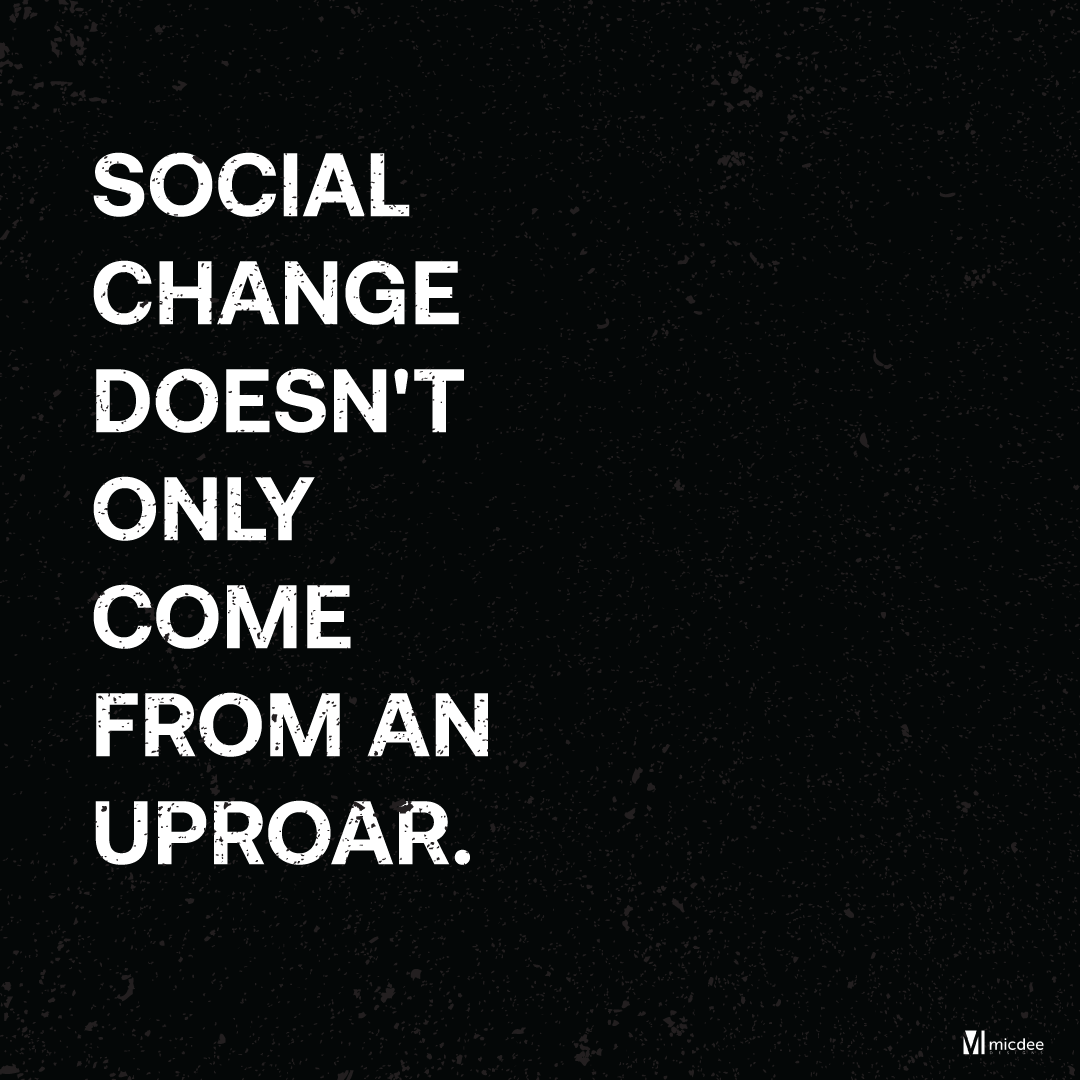 An uproar alone cannot initiate lasting social change alone. Although these wake-up calls are extremely important in addressing serious societal issues, we have however come to realize that what happens in the days, weeks, months and years that follow are just as important - if not more.
One thing we believe at Micdee Designs is that everyone can do something. We can all play a defining role that will make our lives, environments, work and society a better place and render it safe for the next person. We just need to be willing to help.
In the last few weeks, we have followed the conversations and movements that are causing a stir in our nation and on a global scale and we have sought our causes, petitions and organizations that are actively playing a role in fighting racism and assault.
We will amplify their message where we can, give where we can and do whatever we can do as individuals and a team to play our part. We encourage you; our friends, our colleagues, our clients, and our followers to do the same. Please share this information with your friends and look for ways to help as well.

The Cece Yara Foundation
@cece_yara
www.ceceyara.org
Stand to End Rape Initiative
@standtoendrape
www.standtoendrape.org
Project Ark
@theprojectarkng
www.theprojectark.com.ng
Mirabel Centre
@mirabelcentreng
www.mirabelcentre.org
Hands Off Initiative
@handsoffng
We are all designers, in varying capacities, It is time we become designers of change. Together.